A Low Current notification means the controller has measured low current in the wiring to the valve in a particular zone. When the zone finishes the cycle, you will receive an alert that says LOW CURRENT DETECTED (i.e., Hydrawise waits for the cycle to finish to verify if there is any current). This alert is usually the result of an OPEN WIRE CIRCUIT or DAMAGED SOLENOID.
The LOW CURRENT message will display in the Events log as a warning or through an alert (if set) if Hydrawise detects the current in a range between 0–70 mA. Model HC-600i does not have the current-sensing option.
IMPORTANT: Do not attempt to test this alert by connecting a faulty or damaged solenoid. Doing so can cause the controller to malfunction.
For more detailed information, review the sections below.
Basic Troubleshooting
Viewing Diagnostics Report
Viewing Message in Events Screen
Creating the Alert
Basic Troubleshooting
Use a Phillips screwdriver to remove the wire from the zone terminal that is receiving the message.
Turn on the zone manually at the controller or using the Hydrawise app.
If the zone appears to run normally from the controller (with no water flowing), then you will need to inspect the field wiring and solenoid.

Field wiring: Verify the solenoid is properly connected with no open-wire connections.
Solenoid: Test the solenoid by wiring straight to the controller and turning the zone on manually (e.g., com terminal and Zone 1).
Using devices like solenoids from other manufacturers or low-voltage lighting relays may cause this alert as well. The system will run normally but you will continue to receive the alert.
Viewing Diagnostics Report
Select the

REPORTS icon on the lower right-hand side of the app.
Scroll through the

REPORTS

using the report view at the top.
Select

DIAGNOSTICS.
Hover over the zone with the OVERCURRENT issue. The mA current will be displayed.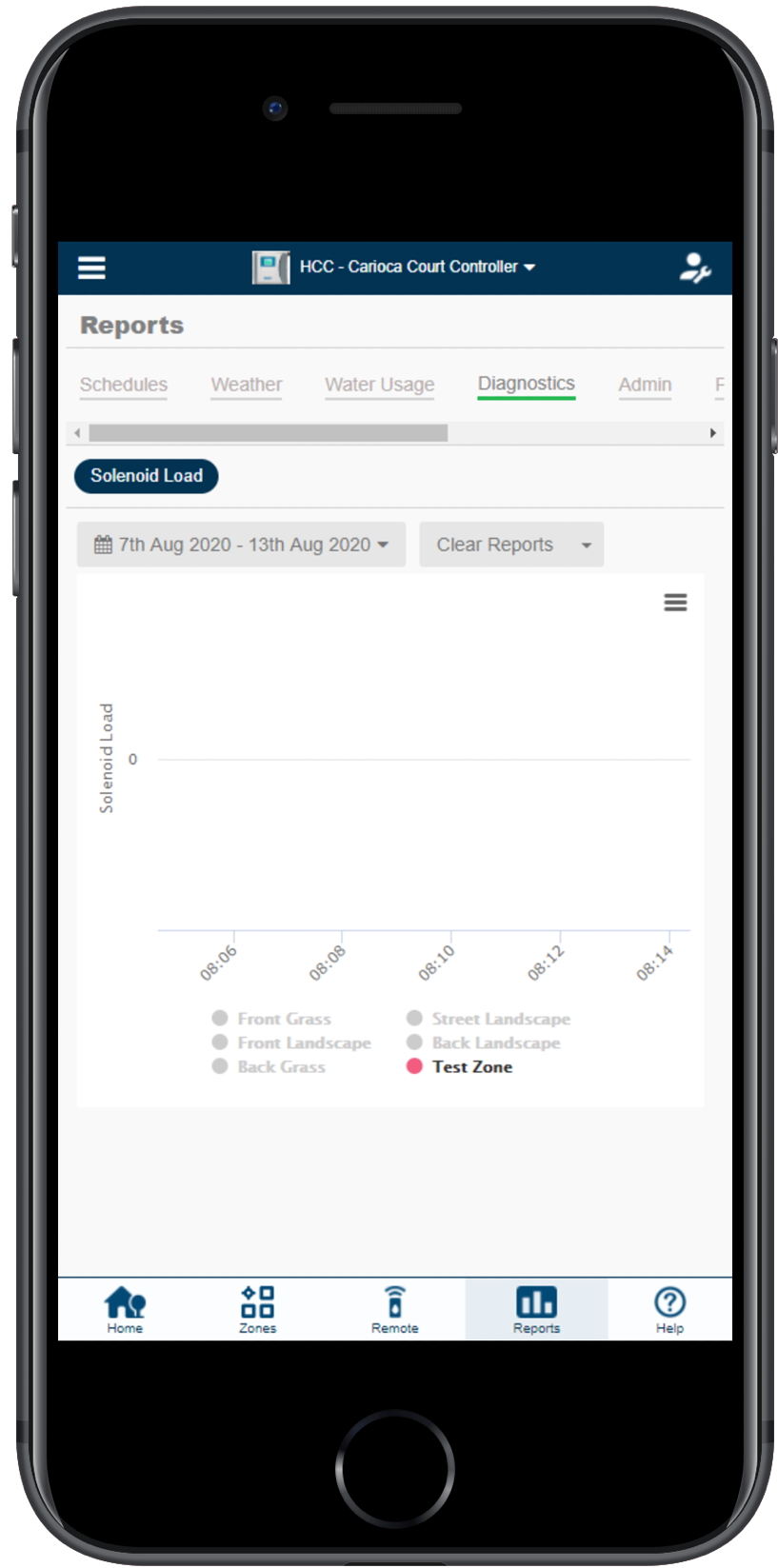 View Error in Events
Select the

MENU icon on the upper left-hand side of the app.
Scroll through to

ACCOUNT.
Select

EVENTS. Your overcurrent events will be displayed in red.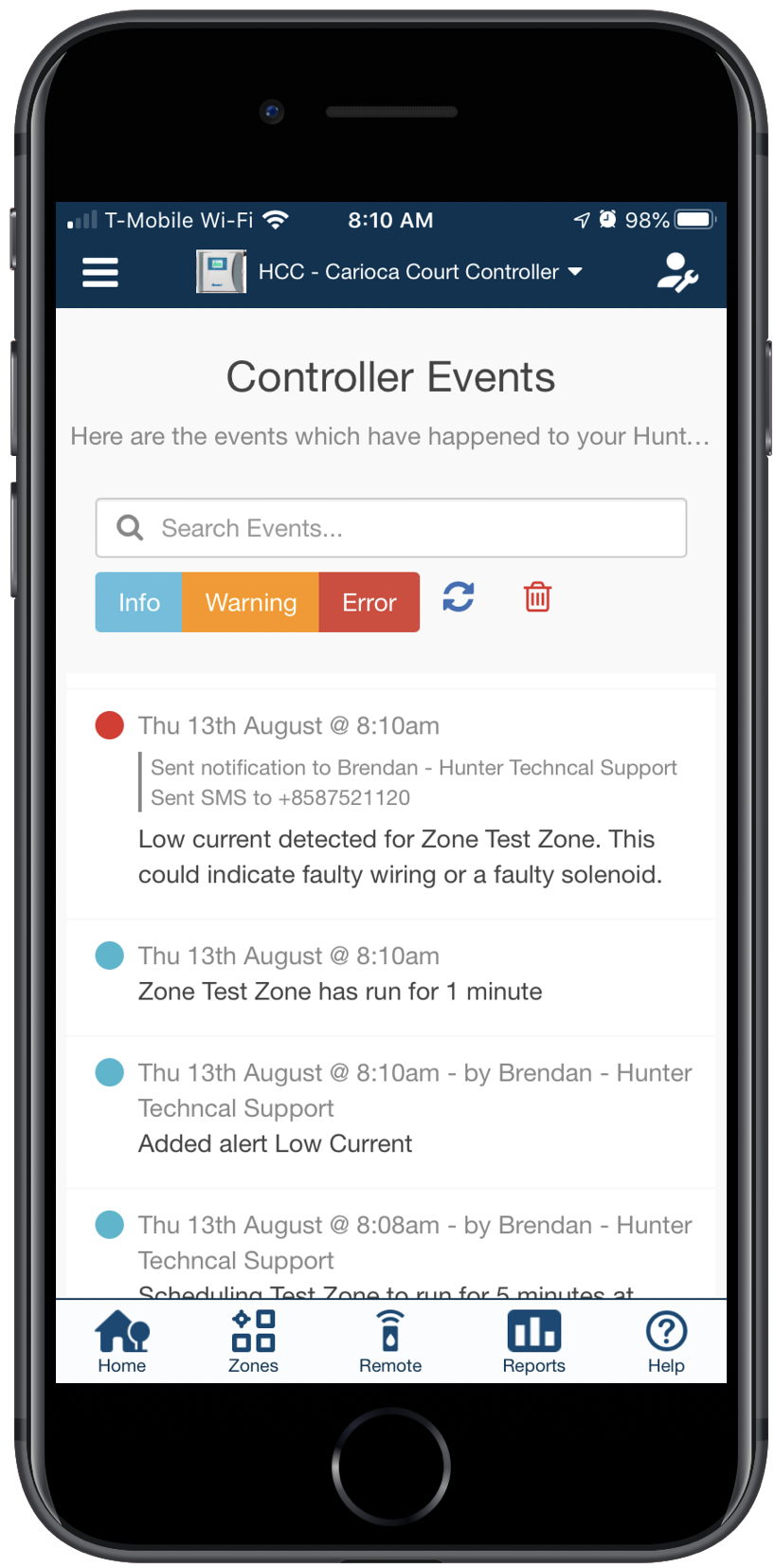 Creating the Alert
Select the

MENU icon on the upper left-hand side of the app.
Scroll through to

ACCOUNT.
Select

ALERTS.
Add ALERT NAME and TYPE - LOW CURRENT - BROKEN WIRE TO SOLENOID.
Select NEXT.
Apply the controller for this ALERT.
Check APP NOTIFICATION and TEXT NOTIFICATION if applicable.

App notification will send an in-app alert.
Text will send you a text message directly.