The X2 Controller with the WAND WiFi device allows for Wi-Fi setup over Bluetooth connection via smartphone. Bluetooth is a wireless technology that is used for exchanging data between fixed and mobile devices over short distances. This is a useful way to easily communicate when Wi-Fi is not available at the location of the controller.
NOTE: Bluetooth Wi-Fi Tether is only enabled on WAND modules with firmware 6.07 or later and X2 controller with firmware 0.49 or later.
Checking X2 Controller: P

ress the left arrow, right arrow, and PRG buttons simultaneously, then release. The latest firmware will be displayed.

Checking WAND:

Select the mobile

MENU icon

(

)on the upper left-hand side of the screen. If using a computer (PC), select the

MENU

icon

(

)

on the upper right-hand side of the screen. Select

CONTROLLER SETTINGS. View the software version next to the () icon.
Steps for Connecting WAND with Smart Phone via Bluetooth
1. Navigate to the Hydrawise SETUP wizard on the Hydrawise app or Hydrawise.com website.
2. Select your X2 CONTROLLER.
3. Click CONTROLLER SETTINGS in the left menu tab.
4. Click the CONNECT TO Wi-Fi button.
5. Select the BLUETOOTH button on the app or website.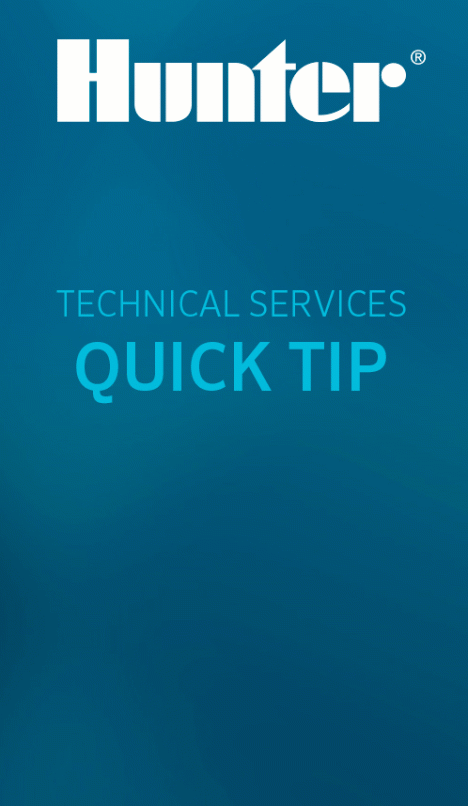 6. Select the [WAND] HunterX2XXX device matching the last 3 digits of the module's serial number.
7. Enter the 6-digit code on the X2 controller display and click the Pair button in the app.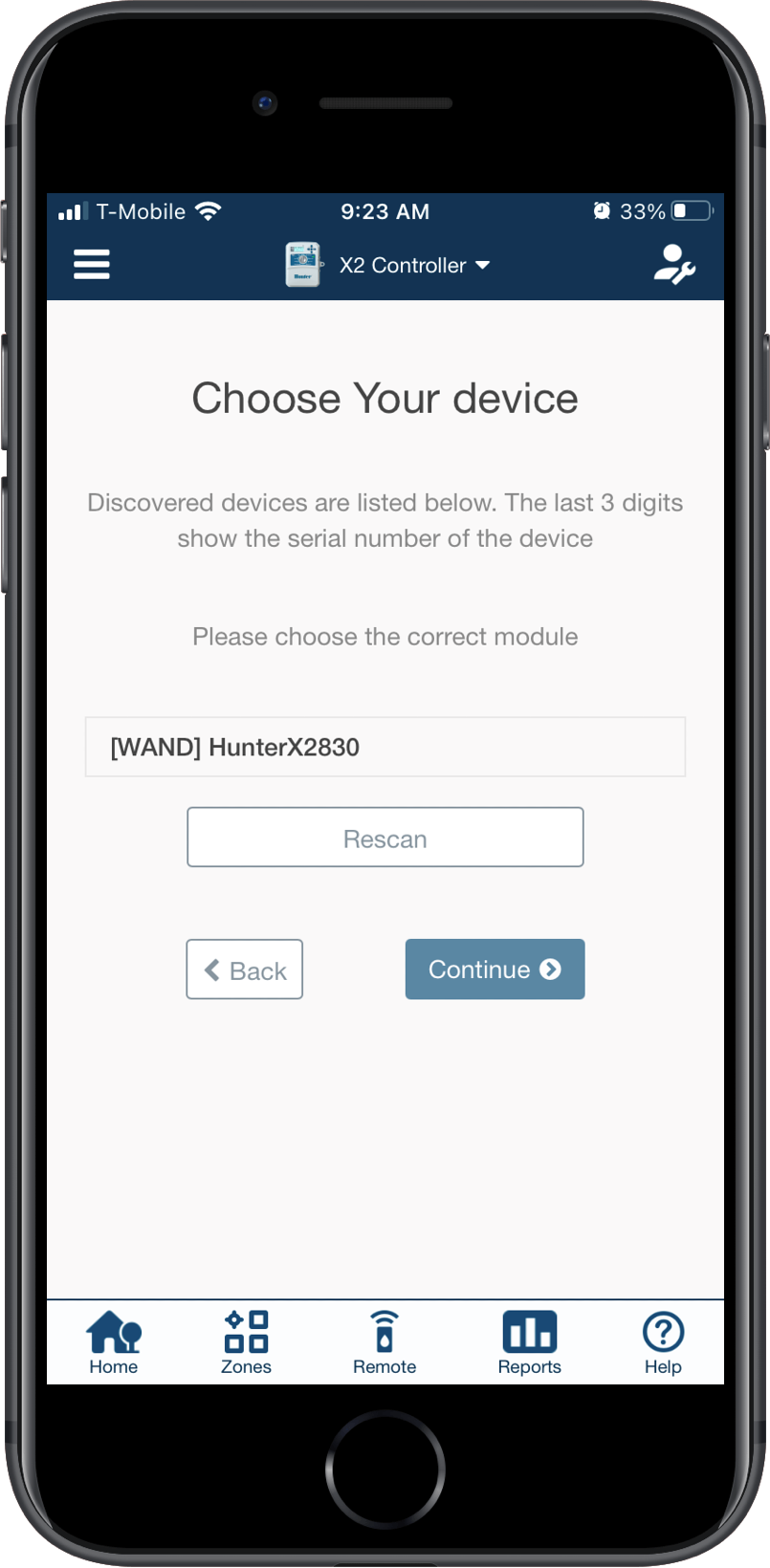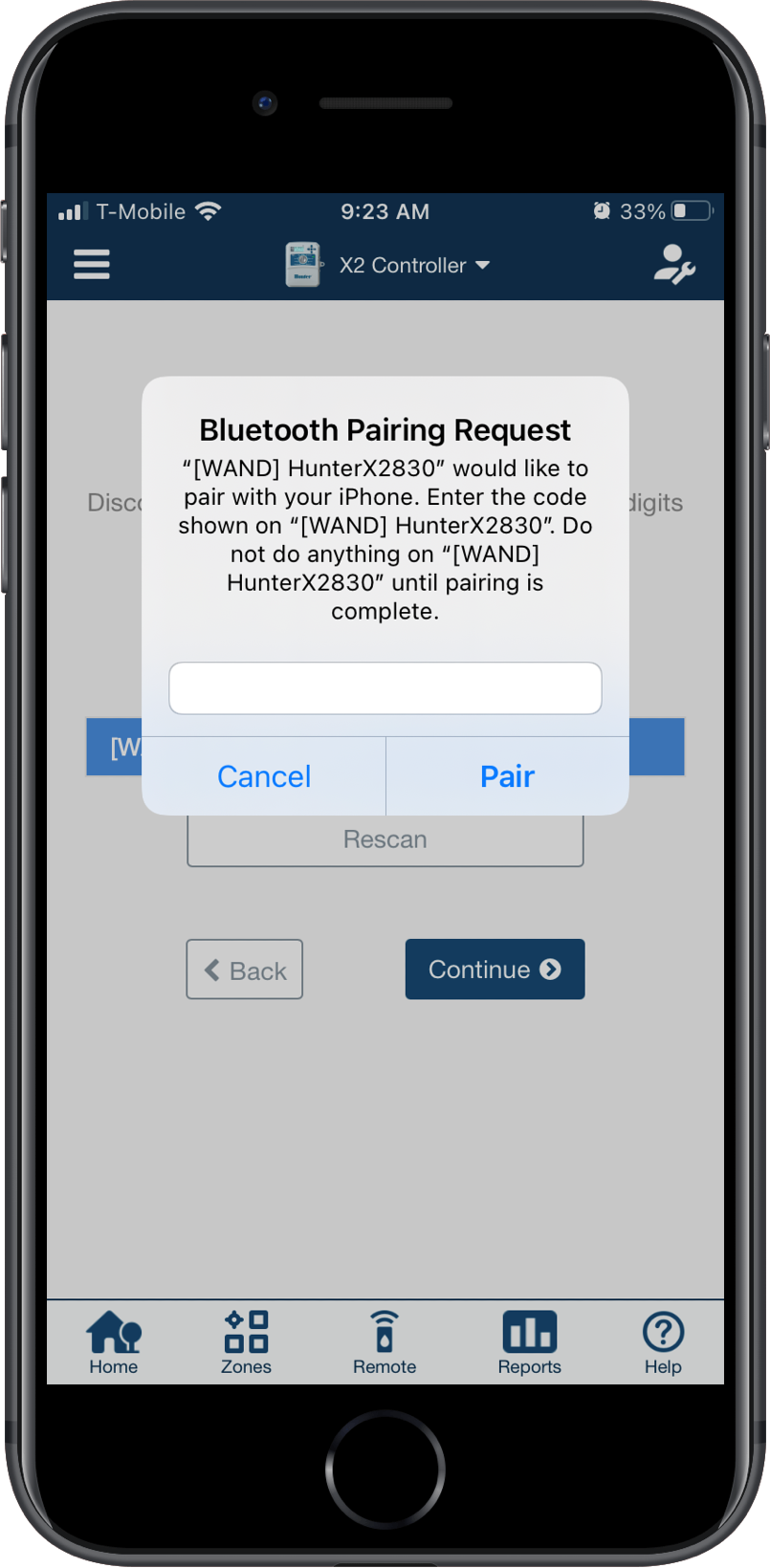 8. A list of nearby Wi-Fi networks will appear. Select your wireless network and click the CONNECT button.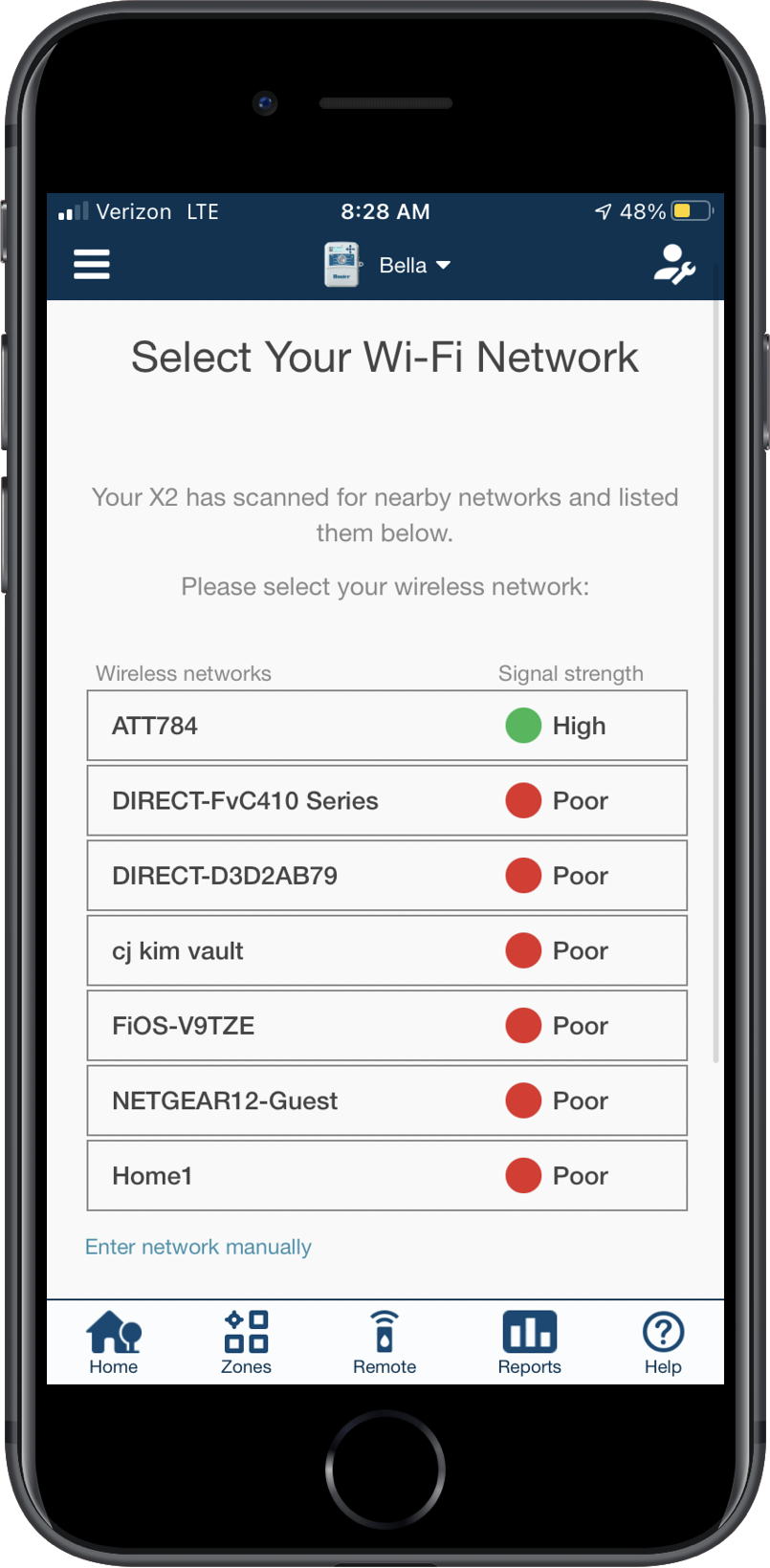 9. Enter your Wi-Fi password and click the CONTINUE button.
10. Once connected, the WAND LED will turn solid green •, the word ONLINE with a solid Wi-Fi icon will appear on the controller LCD. The Hydrawise app will show a 'Connection Successful' message.
11. Click the CONTINUE button to continue set irrigation schedules.