Contractors can now add their business logo to the Hydrawise system.  This feature will add personal company branding to all the customers in their account settings.
Please view the steps and screenshots to access this feature:
Click on the settings icon on the upper right, then select "My Account."
Select the "edit box."
Select "change picture" to download your business icon.
Logos will now appear on their customers "My Account Details."
STEP 1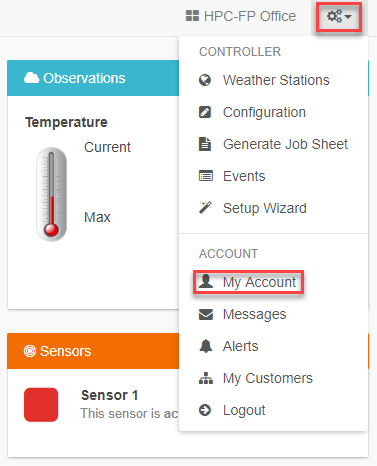 STEP 2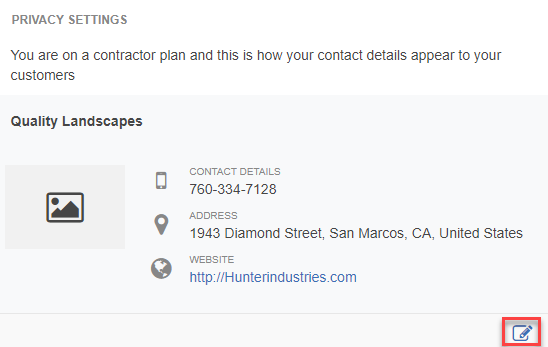 STEP 3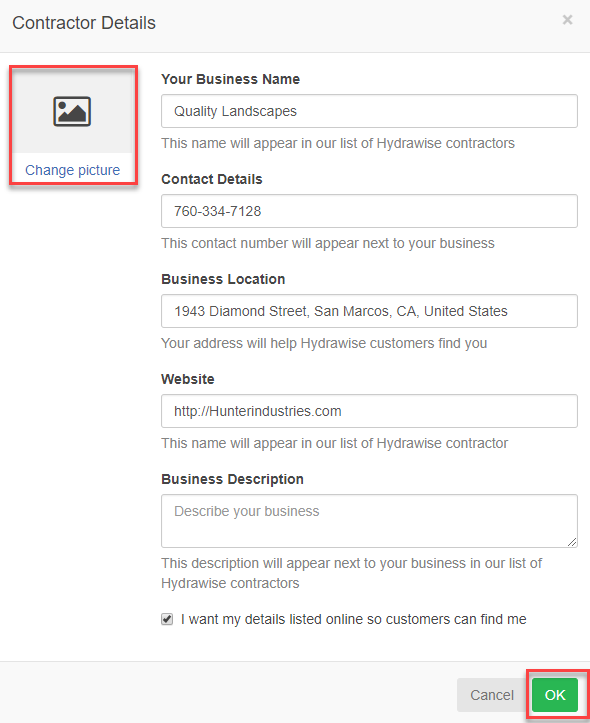 STEP 4