Checking wifi signal is a simple process and can be done when in front of the controller. In some cases, the router may broadcast two bandwidths 2.4 ghz and 5 ghz. Hydrawise controllers could show connected on the HOME screen on 5 ghz, but is not a true connection for the application to successfully work. The bandwidth 2.4 ghz is the required bandwidth for this application, see more in wifi specs.
Select STATUS.
Select CONTROLLER STATUS.
Check SERVER STATUS.
Server status below would indicate the controller has a accurate wifi signal.
Server Status
Ok - Updated "time" Ago
Version 4.05 and above
Step 1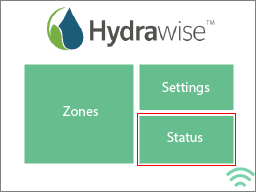 Step 2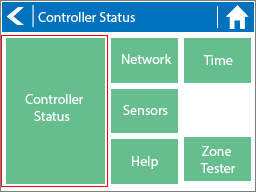 Step 3