Pre-configured Watering Schedules
You might have watering schedules that you use repeatedly across customers and controllers.
For example, whenever you install turf, you might want to water it for 30 minutes twice a week. You can set up a preconfigured watering schedule that you then apply to all the relevant zones.

From the Customer Wide Settings section of your Contractor Dashboard, select Pre-configured Watering Schedules and click Add Watering Schedule.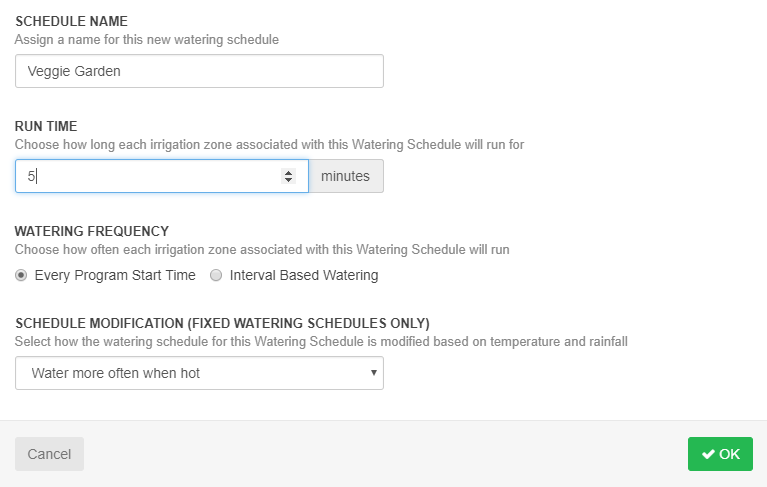 The next time you add or edit a zone you'll see this preconfigured watering schedule and you can apply it straight away.
Your customers will see these preconfigured watering schedules and can apply them to their controllers, but they won't be able to edit or delete them – only you can do that.