Offline water adjustments allow the controller to automatically adjust the amount of watering on a month by month basis if the controller is in an Offline mode (ie. not connected to the internet).  Steps below will cover both online and offline instructions on changing the seasonal adjust for when the controller enters offline mode.
 Online: Offline Water Adjustment
Select the three gears on the upper right.
Scroll down to configuration.
Offline adjustments will be towards the bottom of the page. Sliders can be moved to adjust the offline watering from 0%-300%. 
STEP 1-2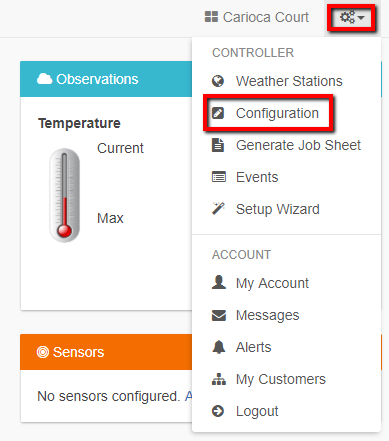 STEP 3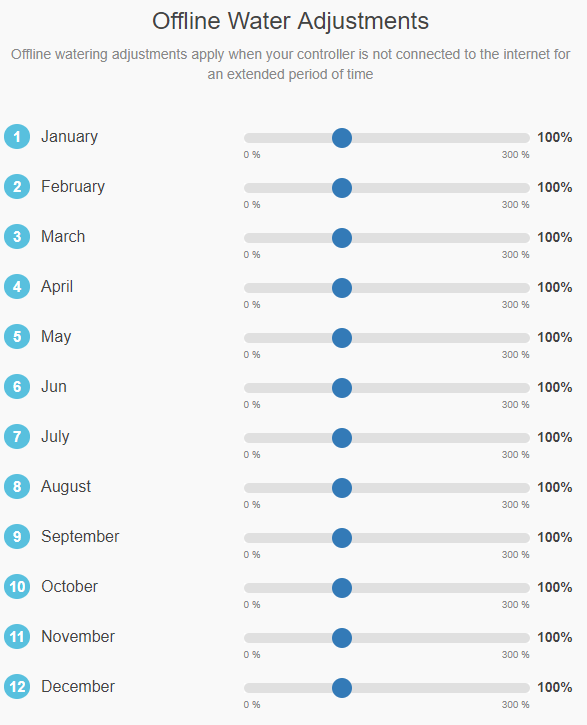 Offline: Offline Water Adjustment
Select settings.
Next, select offline settings.
Select seasonal adjust.
Select a month to adjust.
Adjust each month by a percentage then select OK.
CONTROLLER SCREENSHOTS: