If you have the need to delete a controller from your account, please use the steps and screenshots listed below:
Make sure you are NOT currently configuring the controller you would like to delete.  Click on the "current controller name."
Change controller by selecting another one from the "Choose your controller" category.
Click on the top right tab to access the "My Account" settings.
Scroll down to the bottom controller section. Click on the "three selection dots" to the right of the controller name you would like to edit.
Choose "Remove Serial Number" to remove controller from the account.
Next, choose "Delete" to remove controller from the account.
The controller will now be removed from you account.
 STEP 1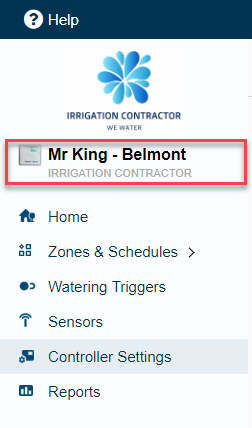 STEP 2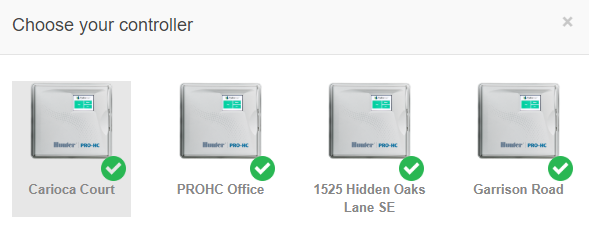 STEP 3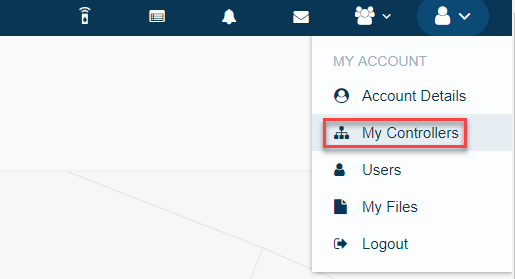 STEP 4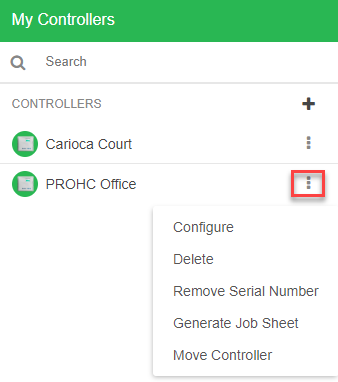 STEP 5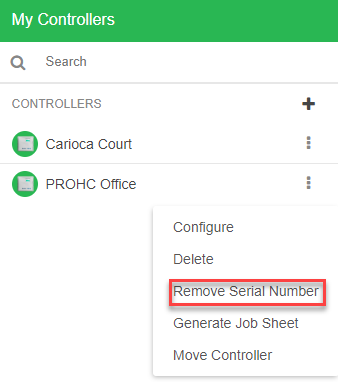 STEP 6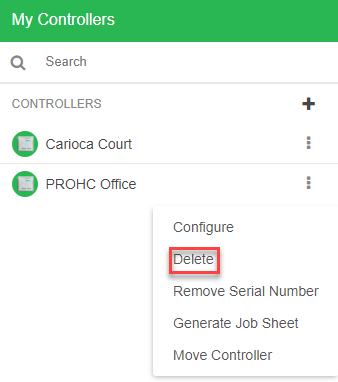 NOTE: If you attempt to delete a controller that you are currently configuring, the message will appear below.