Customer wide settings allow you to create different configurations which can apply across multiple customers.
 Global Alerts
There are some things that you may always want to be alerted to for all your customers.
For example, let's say you want to be alerted to high water flow on any controller for any of your customers. You can set up one alert in the Contractor Dashboard and automatically apply it to all your customers, even the ones you don't have yet.
From the Customer Wide Settings section of your Contractor Dashboard, select Global Alerts and click Add New Alert.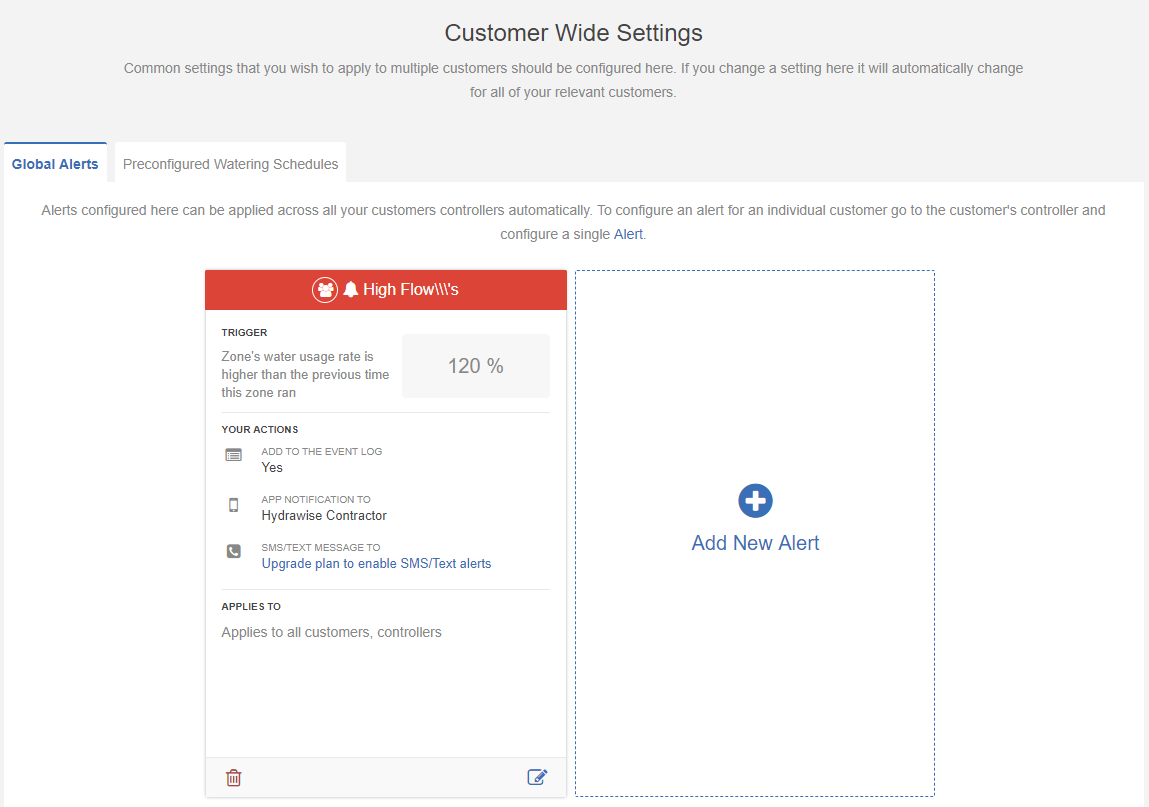 The first screen will ask you to set an alert name as well as a type.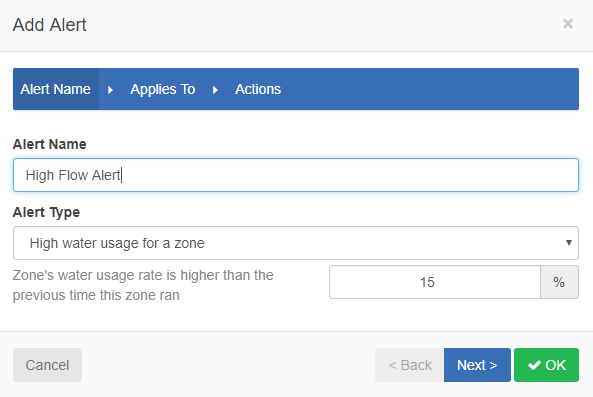 On the next screen, select "Applies to all customers" to apply this alert to all your customers and their controllers. If you add new customers, or if existing customers add controllers in the future, this alert will automatically be applied to them.  Alternatively, click on the customers and controllers in the "available" box to apply the alert only to those customers or controllers.
On the next screen, select the action you want to take when the alert occurs. You can choose to create an event, receive an in-app notification or receive an SMS.  For these customer-wide alerts, actions can only be sent to you, not to your customers.
Your customers will also see these alerts on their own account, but they won't be able to edit or delete them
– only you can do that.