Hydrawise accounts with a Contractor Plan have a dedicated portal for creating and managing customers and controllers.
To get to your portal, go to Settings -> My Customers. This option is not available if you don't have a Contractor Plan.
In the Contractor Portal, find your customer and click on their name to configure the details. You can see what plan the customer has and when it's going to expire.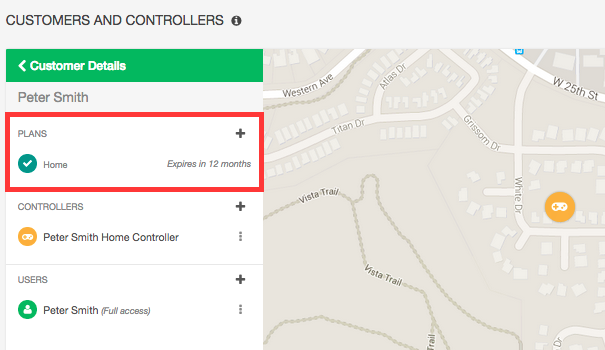 You can also:
Add a plan using a code you've received from a retailer
Assign a plan you've previously purchased
Purchase a plan
Add a Plan Using a Code
If you've purchased a plan card from a retailer with a code on the back, or if they've given you the plan code, you can use this to assign the plan to your customer. The plan code is four characters followed by a dash and another four characters (for example, 45F2-644E).
Click on the menu and select Add Plan Using Code.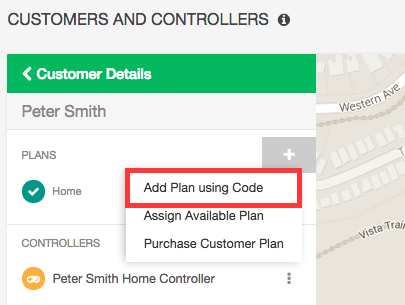 You'll be prompted to enter the eight-digit plan code. Click Assign to assign the plan code to your customer.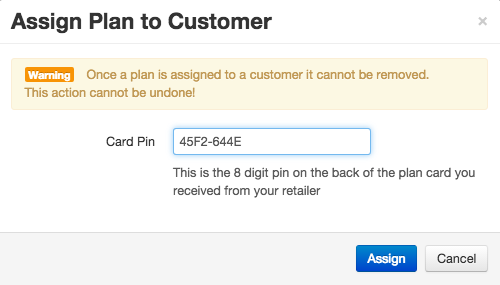 Assign an Available Plan
If you've purchased plans online, or you have received free plans with your Contractor Plan, and haven't yet assigned those plans to customers, they are available for you to assign.
Click on the menu and select Assign Available Plan.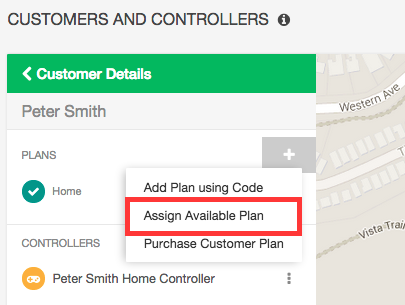 You'll see a list of available plans. Choose the one you want and click Add Plan to assign it to a customer.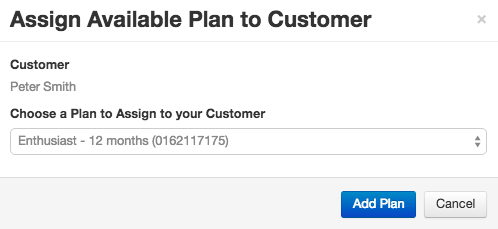 Purchase Customer Plan
If you don't have any plans available, you can purchase one.
Click on the menu and select Purchase Customer Plan.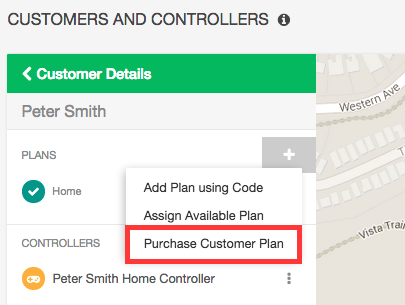 Choose the plan you want to purchase and select whether you'd like it to be automatically renewed. Then click Purchase with PayPal to pay for the plan.