Please follow the steps below to perform a factory reset on your controller.
Step 1: From the home screen, tap on Settings.
Step 2: Next, tap on Config.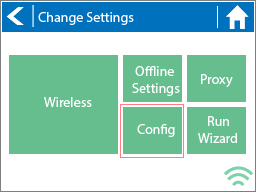 Step 3: Tap on Factory Default.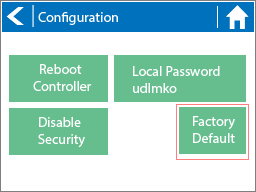 Step 4: Finally, tap on Erase Config.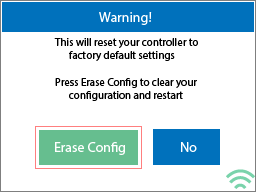 Congratulations, you have now successfully factory reset your controller. The controller is now ready for fresh configuration settings, either manually or automatically through synchronization with your Hydrawise account.
To link your controller to your account, refer to Linking Your Controller to Your Account.