Please follow the steps below to add and configure your flow meters in Offline Mode. Please use the following link for Installation Instructions.
Step 1. From the main menu, tap on Settings.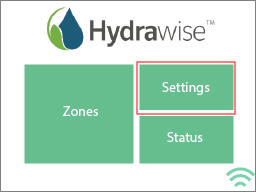 Step 2. Then tap on Offline Settings.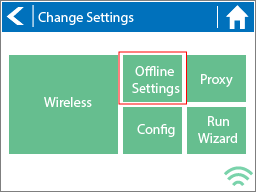 Step 3. Now tap on Sensors.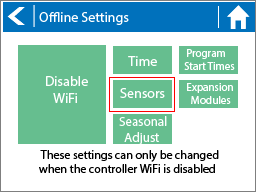 Step 4. From this screen, you can now navigate between Sensor 1 and Sensor 2 by using the Next and Previous options. Just as you configure your sensors online, you can tap on the different options to make changes accordingly.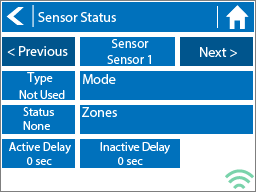 Congratulations, you have now set up your sensors for use in Offline Mode.