You may want several people in your organization to have the ability to manage your customers' controllers. Likewise, your customers may want more than one person in their household or business to be able to manage their controller. You can do this by adding extra users for a customer.
Hydrawise accounts with a Contractor Plan have a dedicated portal for creating and managing customers and controllers.
To get to your portal, go to Settings -> My Customers. This option is not available if you don't have the Contractor Plan.
In the contractor portal, find your customer. Click on the customer's name to configure the details.
Then click on the + (plus sign) button next to the list of users.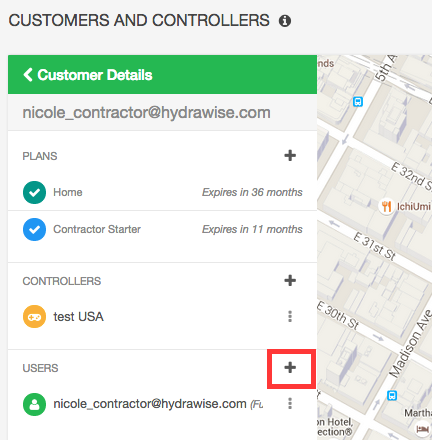 This will show the Add a new user screen: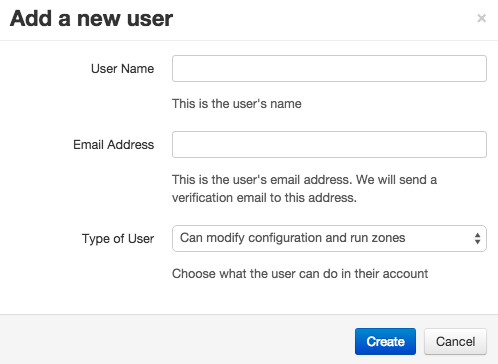 User Name
The name of the new user
Email Address
The email address that the new user will use to log in to their account
Type of User

If you want the user to have full control over the controller, select "Can modify configuration and run zones."
If you don't want the user to be able to change the configuration, select "Can view configuration, manually run zones."
Click Create. The user will get an activation email. When they visit their Dashboard for the first time, they will need to select a password.
IMPORTANT: 
You cannot add a user who has an existing Hydrawise account. If the user has an existing account, email us at support@hydrawise.com to delete the account from our system. The user can then be added accordingly.