Setting your location allows your Hydrawise controller to adjust watering based on your local weather conditions.
IMPORTANT: 

You must configure your location correctly, because your weather forecasts and local weather stations are based upon your location.
From the menu at the top right-hand corner of the screen, select Weather Stations.

Enter the location of your controller and click Update Address.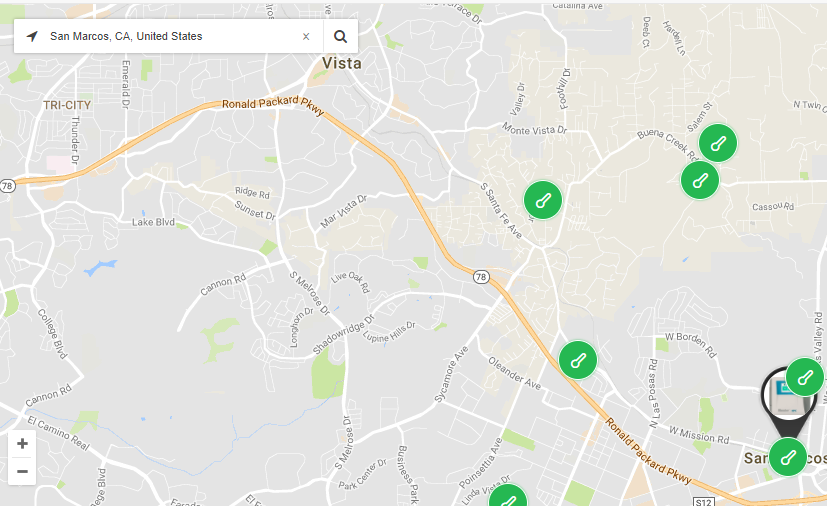 IMPORTANT: 
Make sure you enter enough information to find your address. There are lots of towns around the world with the same name.
Using Google Maps, we will resolve your location and display local weather stations. Your watering schedule will be based on this location and will be used to decide when to suspend watering (due to low forecast temperature) or water more (due to high temperature).
IMPORTANT: 
If you have an Enthusiast Plan or higher, you can choose up to five personal or airport weather stations. Otherwise, you will only be able to choose one airport station (shown in

purple

)

.
Once we have your location, we will display a map showing the closest weather stations to you. Up to 15 weather stations will be displayed. Icons are color coded based upon the key below. Here is an example: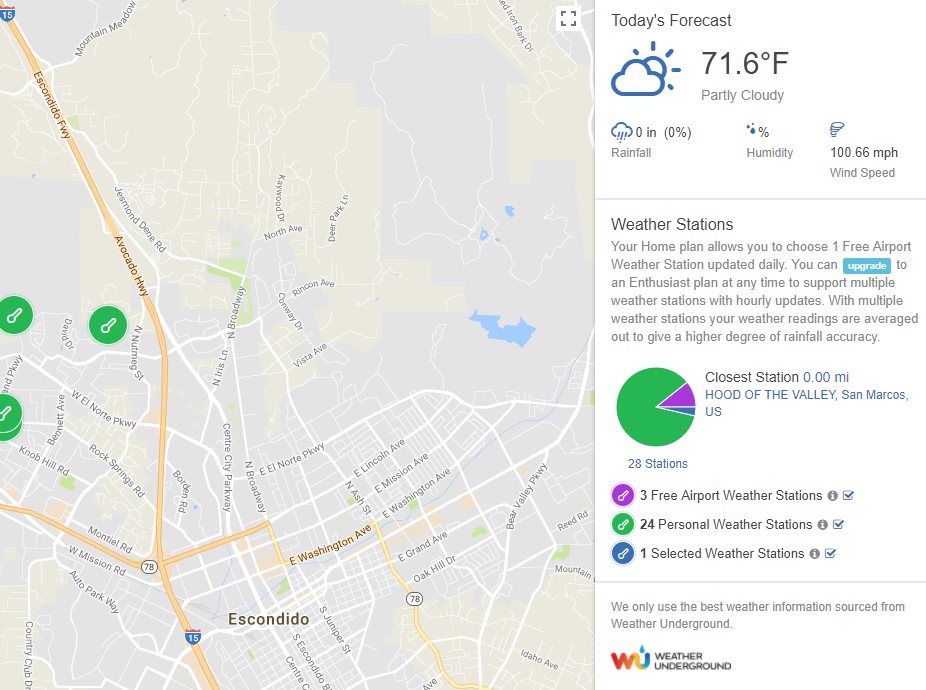 Click on the most relevant weather station(s). To start using a station, press the Select button.
Information from the weather station(s) is used to determine whether to suspend watering (due to high local rainfall for the day or week) or water more (due to high current temperature).
If you have an Enthusiast Plan or higher, we recommend that you select three or more weather stations in your area to average out abnormalities in individual weather stations.