To register as a contractor, you'll first need to sign up for an account. You can do this without purchasing a controller.
From the Hydrawise home page, click on Sign Up at the top of the page. Fill in your details or use your Facebook account to sign in.
Next, you'll get an activation email. Click on the link in the email to be invited to go through a wizard to set up your first controller. At the end of the wizard, you'll have the opportunity to sign up for a Contractor Plan.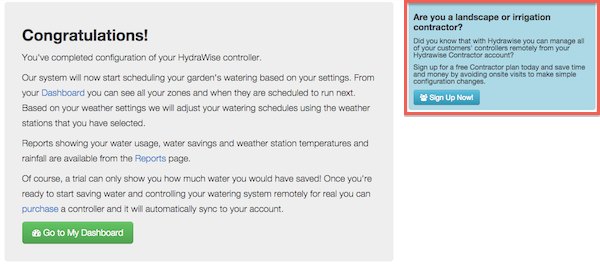 This will show the Register for a Contractor Plan screen.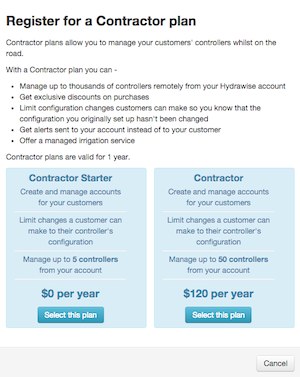 If you choose a plan that has an associated price, you'll be taken to PayPal to complete your transaction. Then, enter your business details.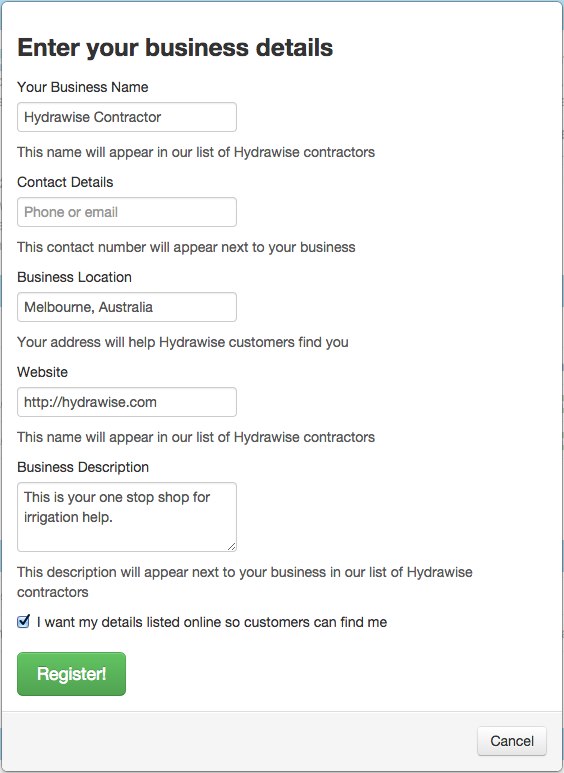 | | |
| --- | --- |
| Your Business Name | The name of your business |
| Contact Details | Your phone number or email address |
| Business Location | Where your business is located |
| Website | Your business website address |
| Business Description | A brief description of the services you offer |
If you would like your details to be available to Hydrawise customers, check the "I want my details listed online so customers can find me" box. Now that you're set up as a contractor, you can either add a customer to your account or ask your customers to select you as their contractor (see: How to Add a Customer to Your Account). Your Contractor Settings show how your details will look to Hydrawise customers.
Click on Settings -> My Account.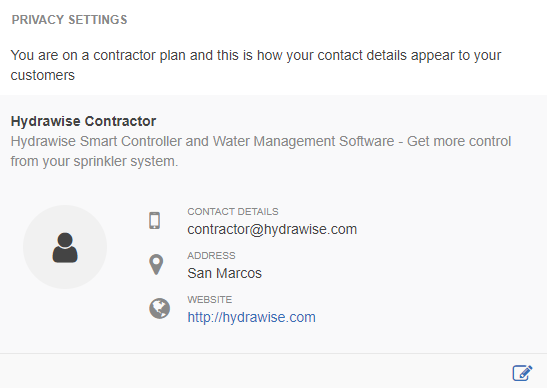 To change your account details, click on Change. From here, you can confirm your existing plan or choose a new one. Finally, update your details accordingly.