Your controller's serial number is found on the rear of your controller or on the controller's touch screen.
To access the serial number on the touch screen, follow these steps:
1. From the Home screen, click Status.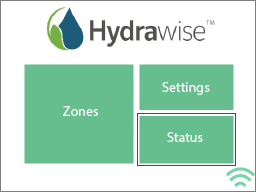 2. Then click Controller Status.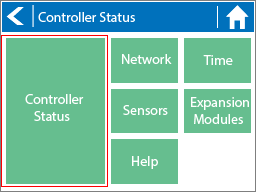 3. The serial number is shown on this screen. Note: The serial number contains only letters a through f and numbers 0 through 9.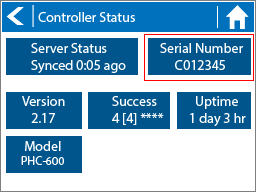 To link your controller to your account, you can also refer to Linking a Controller to My Account.