You will now learn how to upgrade a contractor account to a higher level contractor account. You can choose the contractor account that works best for you, this example we will show you how to upgrade to a Bronze CONTRACTOR Plan.
Log in to your account as you usually would. Next, go to Settings then My Account.
Select the EDIT icon to choose your plan.
You will now be prompted to select an upgrade. Choose CONTRACTOR PROFESSIONAL PLANS then click SELECT THIS PLAN on your desired plan.
You will see the options for purchasing new plan: UPGRADE USING PAYPAL OR HYDRAWISE PLAN CARD.
If not using a PayPal account, Hunter makes our plan cards available through our Network of authorized distributors. Please click on the link below to find an Authorized Hunter Distributor in your area.
STEP: 1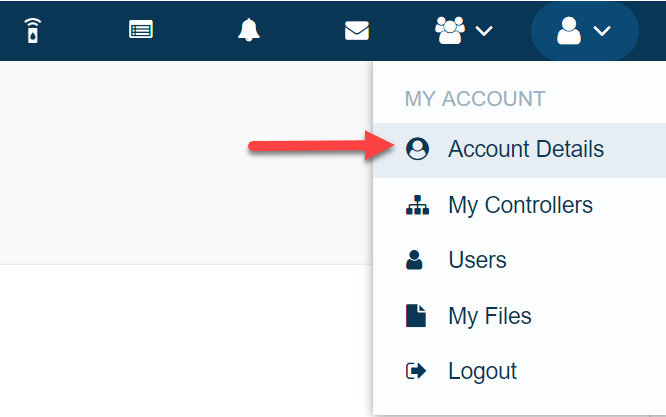 STEP: 2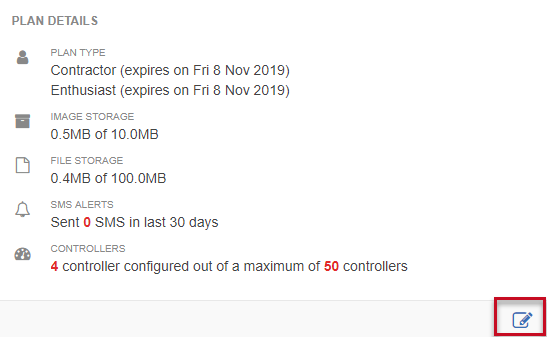 STEP: 3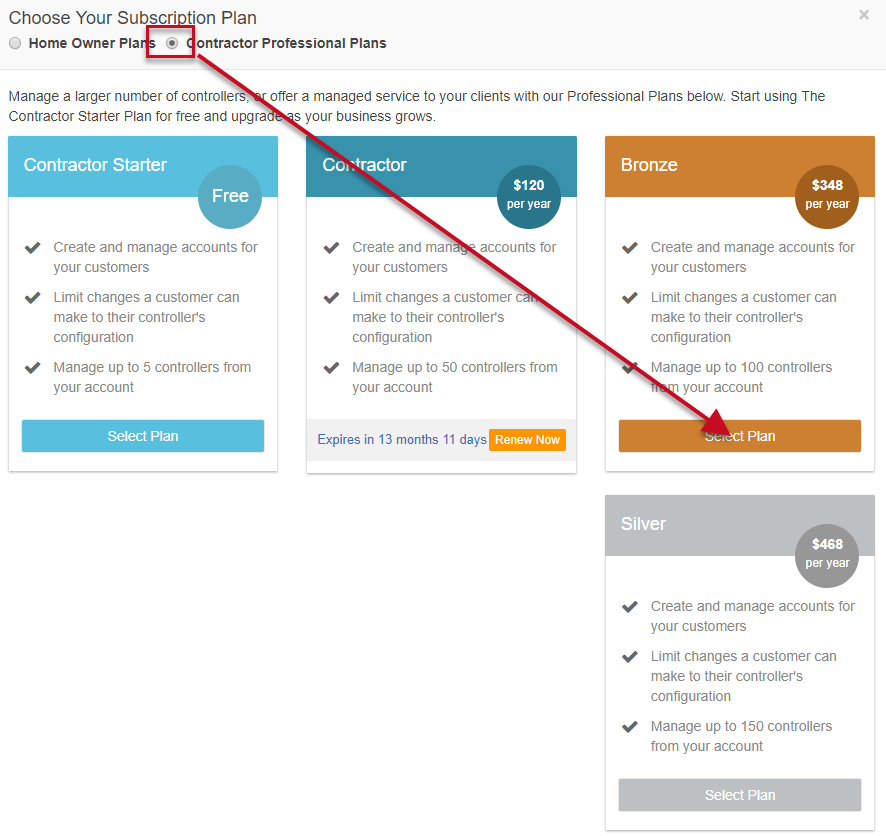 STEP: 4