If you have a contractor in your area where you would like them to manage or view your controller settings when necessary,  please follow the steps below:
Navigate to the three gear icon on the upper right, then Click on My Account.
Click on  icon and you can select.
You will now have the option to search and select a contractor in your area filtered by the radius selected.
STEP 1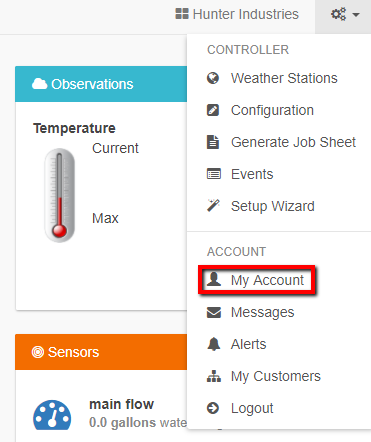 STEP 2

STEP 3