Have you ever had a customer change their configuration and break their watering schedule?
You can prevent this by stopping customers from changing their configuration details – they'll still be able to run zones manually.
There are two ways to do this:
When you add a customer, choose the "Can view configuration, manually run zones" option
If you've already added the customer, you can still change their options
Changing an existing customer's permissions
Click on Settings then My Customers
Click on the customer you want to manager or search by the username or email
Click on the user you want to change
Select  icon, then view details
From the menu, select  icon, then EDIT.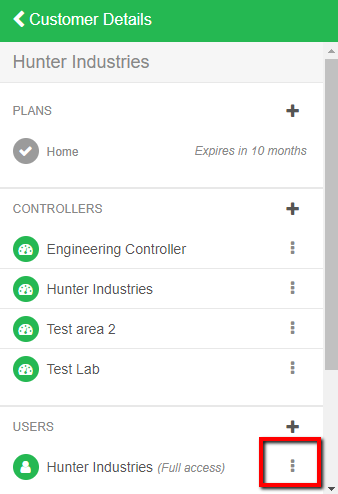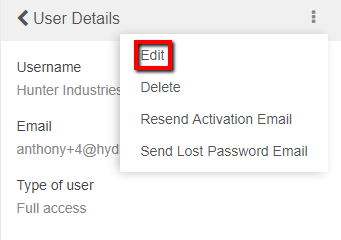 Choose the level of access you want the user to have:
If you want the user to have full control over the controllers, select "Can modify configuration and run zones"
If you don't want the user to be able to change the configuration, select "Can view configuration, manually run zones"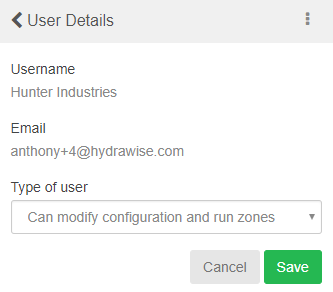 Click Save to change the permissions.