You can upload multiple pictures of each of your irrigation zones to the Hydrawise system. To upload an image, click on the Image Add button

 next to the Zone Edit button at the bottom.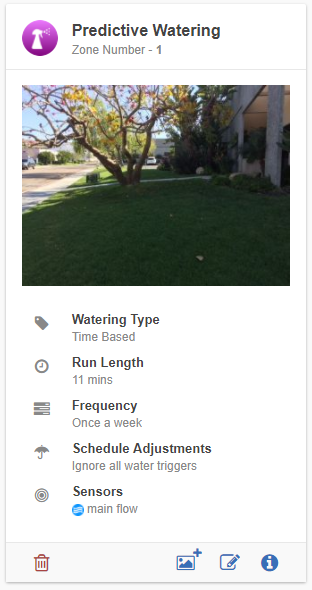 You can upload multiple images per zone. The total number of images that can be uploaded is based on the images size and is different for each account's Plan Subscription.
After an image is uploaded you can select an image to be displayed on the Dashboard by editing the zone  

and selecting the image in the Zone Icon list.
To EDIT the image, you can select the

 ICON and the following screen will appear.  The existing image can be deleted and new one added on the upper right-hand side.